COTTON CLUB PARADE (avril 1932)
Revue du Cotton Club de Harlem.
Paroles de Ted Koehler
Musiques d'Harold Arlen
Mise en scène de Dan Healy
Vedette : Cab Calloway
Chansons publiées :
In The Silence of the Night
Minnie The Moocher's Wedding Day*
You Gave Me Everything But Love

*Chantée par Cab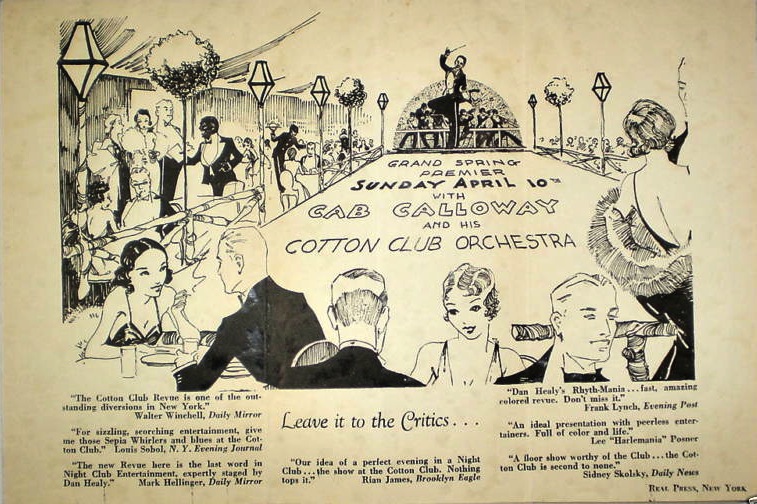 Cette première « Cotton Club Parade » (appelée ainsi après le succès de la chanson de la revue précédente, I Love a Parade) est la 20e revue en date du Cotton Club. Cette fois, devant le succès de Cab Calloway et de son orchestre, c'est bel et bien lui qui tient la vedette. Naturellement d'autres chanteurs, danseurs et numéros accompagnent la star.

A vous d'imaginer l'ambiance du public en délire alors que Cab entonnait la suite des aventures de Minnie The Moocher… Son mariage était effectivement une des péripéties à suivre…

Des paroles encore plus crues et suggestives firent que la chanson fut interdite en Angleterre. Pour autant, vous pouvez être certain que les censeurs britanniques comme 90 % du public blanc était complètement ignorant des références narcotiques de cette chanson comme de toutes celles qui traitaient alors de la drogue.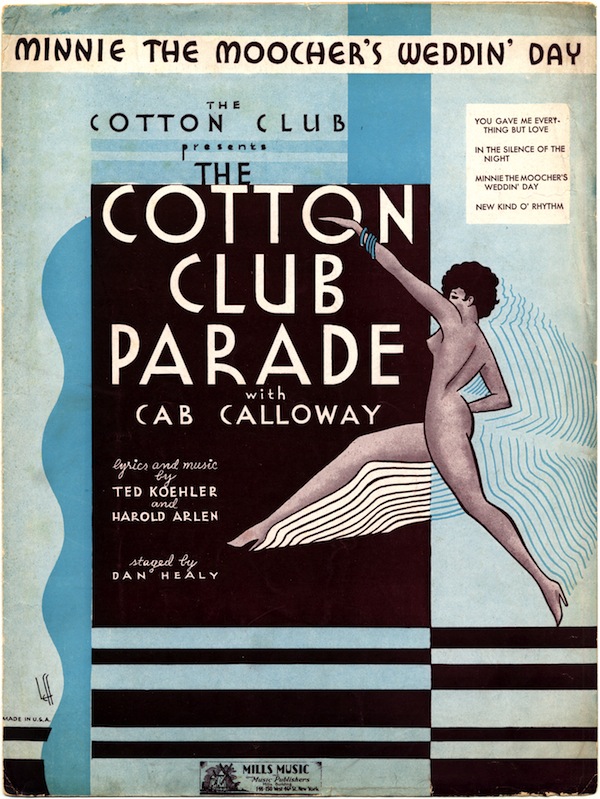 Informations tirées notamment de « Show Tunes, The Songs, The Shows and Careers of Broadway's Major composers » et du formidable site qui recense quelques-unes des revues du Cotton Club, Jass.com