Cab Calloway
Drawings by CABU
Script and dialogs by Jean-François PITET
This is the unlikely meeting between an authentic jazz star and an emblematic French cartoon-character: Cab Calloway telling his life-story to "Grand Duduche". And editorial cartoonist Cabu, a fan of the former and the creator of the latter, was just the man to illustrate the dialogue between them, full of complicity and humour.
"Grand Duduche", the character eternally in love with the head-teacher's daughter, finally learns a lot from the man who remained faithful to Minnie The Moocher all his life: Cab Calloway (1907-1994). As a singer, bandleader, dancer and entertainer, Cab left his mark on jazz history: from the Cotton Club and its chorus girls, through the big band era and its decline, and then Broadway and Porgy & Bess, right up to his own renaissance at the age of over 70 with the film The Blues Brothers… Cab had seen it all, and it's only logical that he should confi de his secrets to the cult cartoon-hero invented by Cabu.
Published in 2010, by BD Music and ARTE Editions
Released for the first airing of "Cab Calloway, le dandy de Harlem" on ARTE TV.

---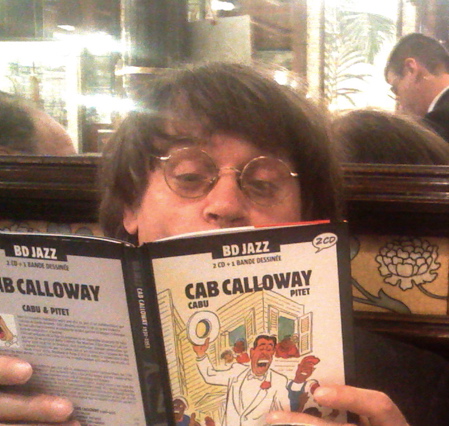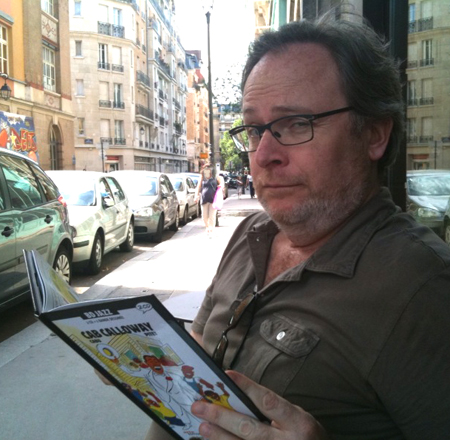 Cabu and Jean-François Pitet discovering their masterpiece!
---
Free samples!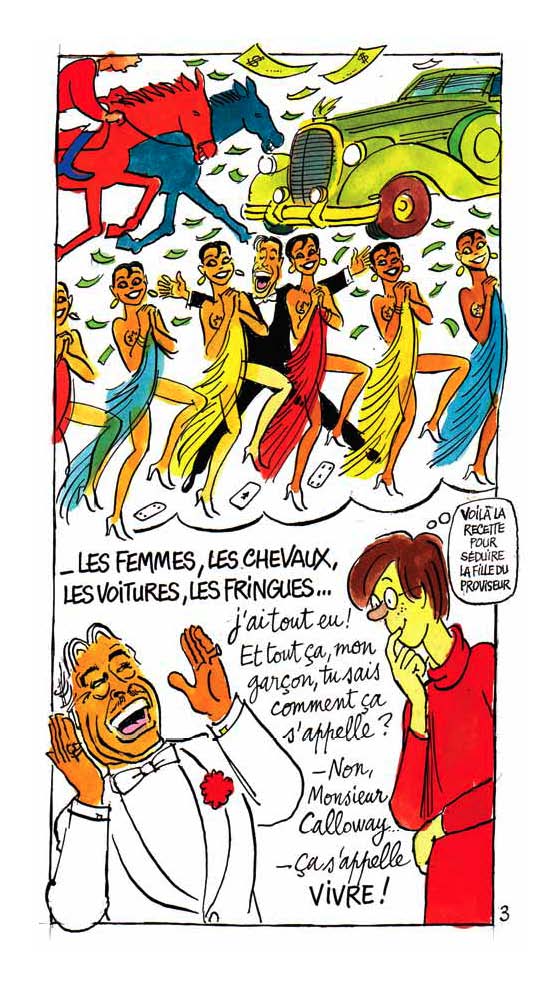 Dessin Cabu : © V. Cabut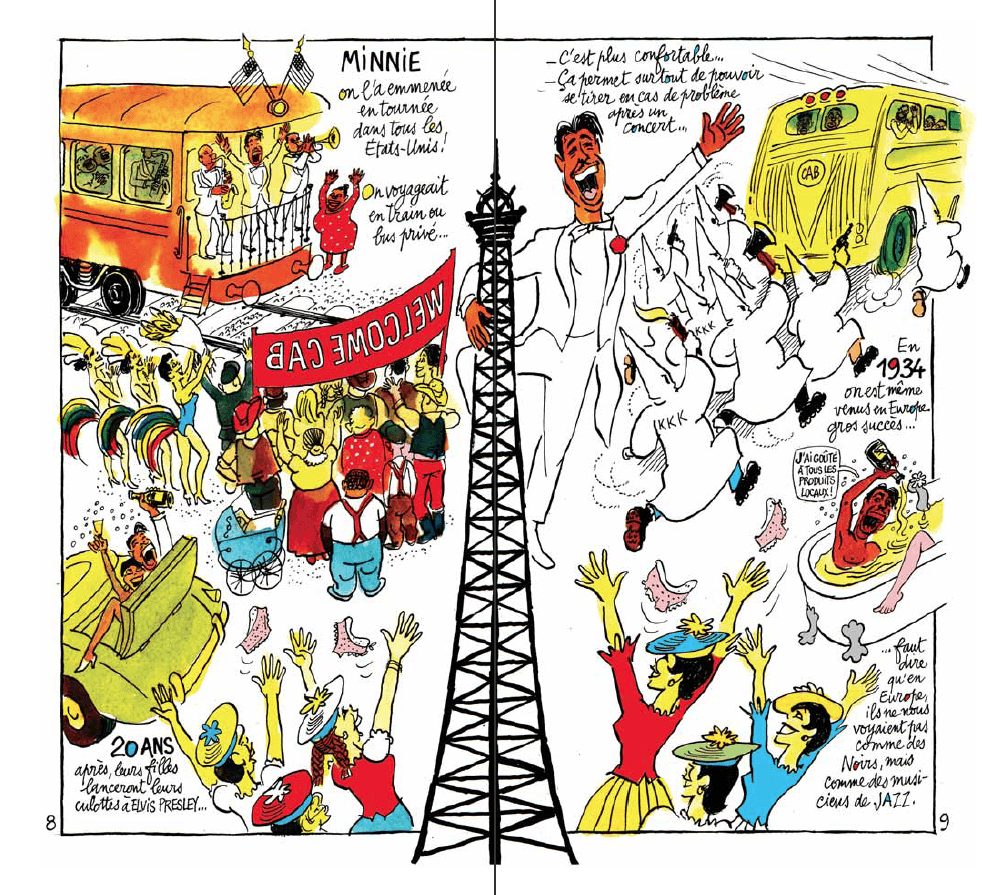 Dessin Cabu : © V. Cabut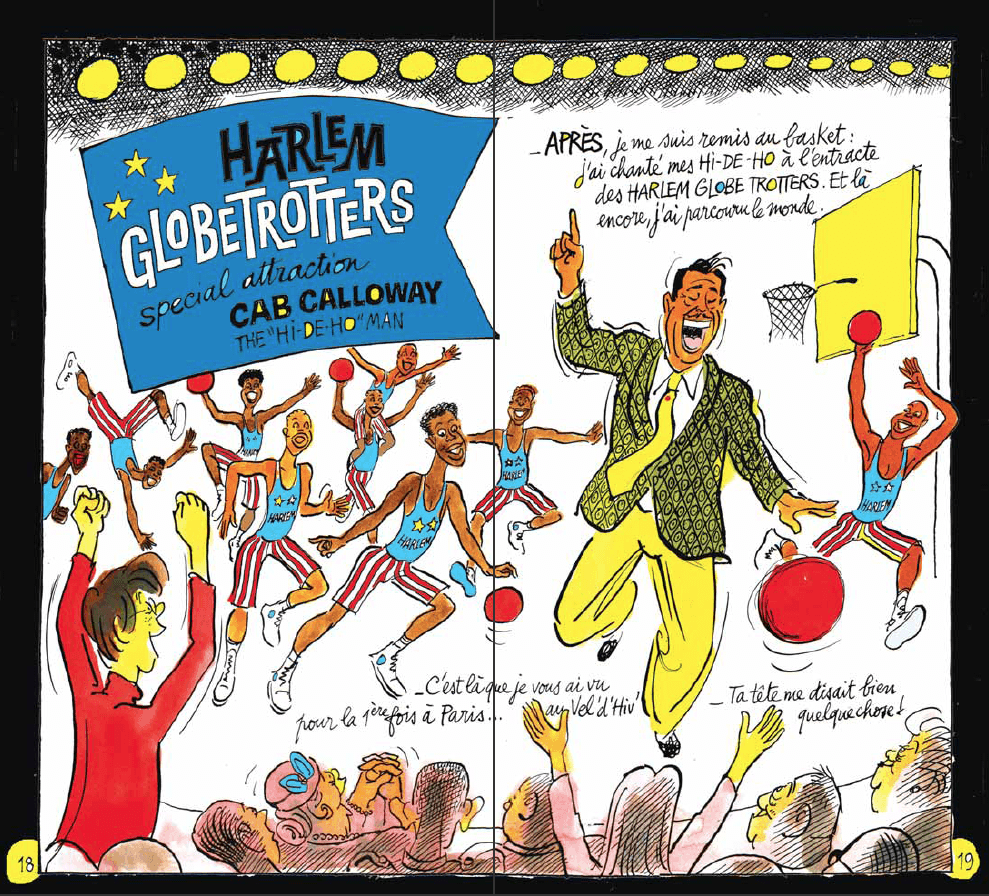 Dessin Cabu : © V. Cabut
And English speaking readers even get a full biography in english with great pictures included!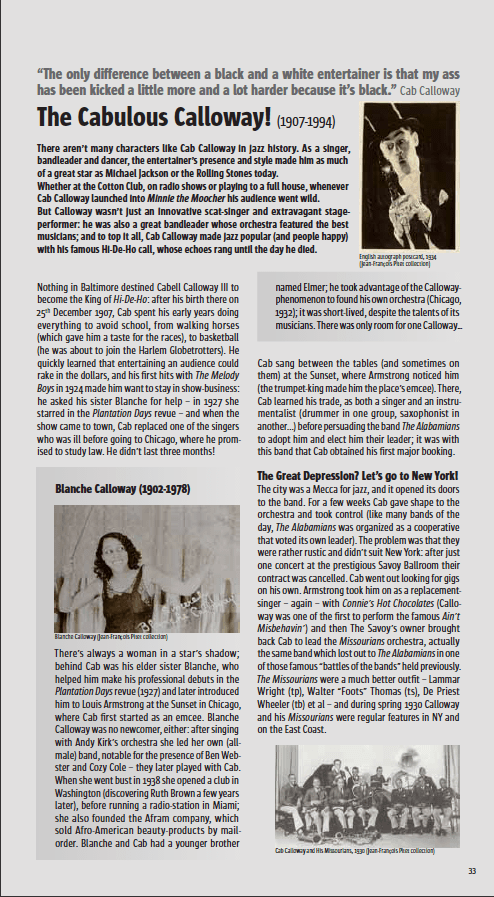 ---

Cabu meeting his idol in Paris and presenting his caricatures to Cab (photo: Chrétien Laemmel)