The Cab Calloway and Duke Ellington orchestras were among the most popular of the 1930's and 1940's. They were also responsible for disbursing the highest payroll! Of course, the Duke had the prestige and incomparable excellence. Many of the musicians who passed through Cab's bandstand were eager at one time or another to join Ellington. Only a handful of them succeeded in that objective ... and fewer still traveled the other direction. The Hi De Ho Blog reviews them all for you. And there are a few unexpected names on the list!
---
The series will review all the instruments in this order:
---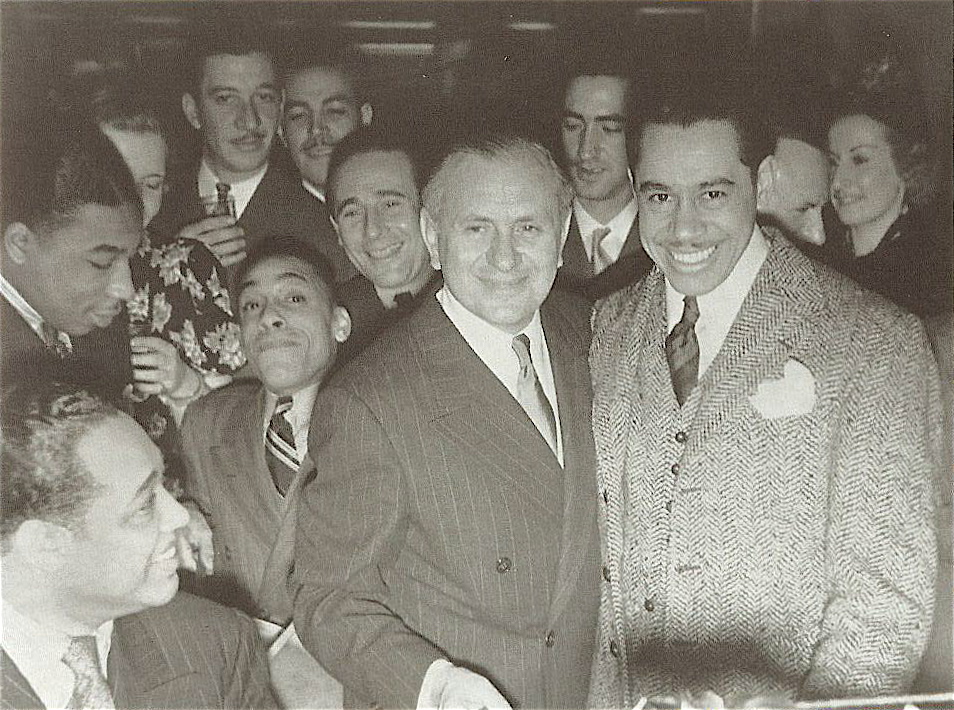 Duke Ellington and Cab Calloway flank their mutual agent, Irving MILLS
(and just behind them: Chick Webb).
Photo taken on Duke Ellington's anniversary.
---
Many thanks to Keller WHALEN for the translations in this series