The Cab Calloway and Duke Ellington orchestras were among the most popular of the 1930's and 1940's. They were also responsible for disbursing the highest payroll! Of course, the Duke had the prestige and incomparable excellence. Many of the musicians who passed through Cab's bandstand were eager at one time or another to join Ellington. Only a handful of them succeeded in that objective ... and fewer still traveled the other direction.
The Hi De Ho Blog reviews them all for you. And there are a few unexpected names on the list!
We continue the series with….
The TROMBONES

---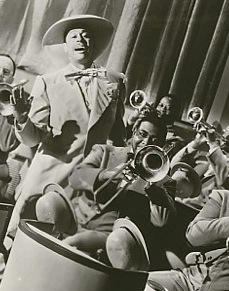 Tyree GLENN
• With Cab Calloway 1940-1946
• With Duke Ellington May 1947 to March 1950 and then in 1972 and 5th and 6th of September 1973
The story you should know: Tyree Glenn was a musical prodigy capable of playing all the instruments. But it's on trombone where we hear his best moments (he even taught Lionel Hampton to play the vibraphone!) As you can read on his face, Tyree Glenn was a bon vivant who loved schoolboy jokes: he's found naturally enough in the comic numbers sometimes played by the orchestra musicians (he was very involved in Cab's radio show Quizzicale). His appearance in a 1941 Soundie shows a fine working relationship with Cab (see video below). He was also recognized for his skills with Cab's orchestra since he was part of the elite group-within-a-group, "The Cab Jivers" along with Chu Berry. In short, he was a pearl that orchestras were naturally eager to hire: after Ellington, Glenn was a longtime member of the Louis Armstrong All Stars!

The title to hear with Cab: The Skunk Song (1942)


The title to hear with Duke: Sultry serenade (1947)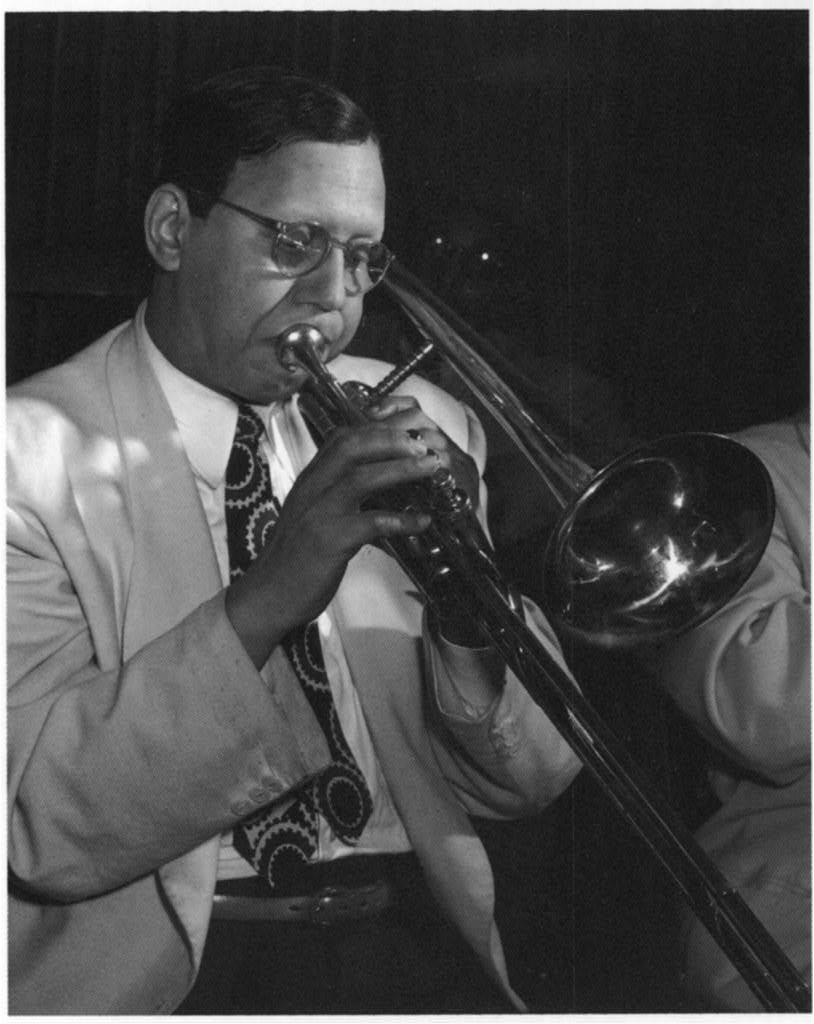 Claude JONES
• With Cab Calloway 1934-1940 and in 1943
• With Duke Ellington of 22 April 1944 to October 1948 and mid-February 1951

• The story you should know: When Claude Jones finally left the show business world, he became a steward aboard a transatlantic liner. In January 1960, during Duke Ellington's European tour, he came across Claude Jones who was working there. He may have made him an offer to play again with the orchestra at the time of the crossing... (see our two articles on the life of Claude Jones: Part 1 and Part 2).
• The title to (see and) hear with Cab: Some of These Days (taken from soundtrack of Hi de Ho, 1937)
• Le titre à écouter chez Duke : Bakiff (Live au Carnegie Hall, décembre 1947)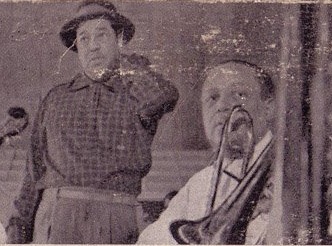 Quentin JACKSON
• With Cab Calloway: 1 week in 1932 and then from 1940 to 1948
• With Duke Ellington in October 1948 to 1959 and then in 1961 and 1965
• The story you should know: Here we have the greatest wah-wah specialist. With Cab, Quentin Jackson sometimes left his trombone section for hilarious duets with bassist Milt Hinton. An important detail, Quentin 'Butter' Jackson was the brother of Claude Jones (he had married his sister). Sometimes the brothers succeeded each other, and even played together - especially during the filming of Stormy Weather in 1943. At that time the trombone section was a beautiful machine: Tyree Glenn, Claude Jones and Keg Johnson. Later with Duke, Quentin also replaced Claude Jones and played 11 years there.
• The title to hear with Cab (no specific recordings but a beautiful section of clips filmed for Stormy Weather): The Jumpin' Jive (1943)


• The title to hear with Duke: Sonnet for Sister Kate (1957)
Sooner or later, there will be an additional note about Keg JOHNSON who played with Cab from 1935 to 1949 and in 1951 then with Ellington for a few months in 1953.

---
Among the many sources consulted, note:
The New Desor, Luciano Massagli and Giovanni M Volonté
History of Jazz Tenor Saxophone, Jan Evensmo
The World of Swing, Stanley Dance
Duke's Bones: Ellington Great Trombonists

, Kurt R. Dietrich
---
Of course, if you find an error or omission, please let me know.
---
A huge thank you to Claude CARRIERE, Christian BONNET and Yvan FOURNIER for their encyclopedic knowledge so generously shared along with their encouragement.

Be sure to take the opportunity to visit La Maison du Duke in which these two great ellingtomanes officiate with Philippe BAUDOIN.
Another bigh thank you note to Keller WHALEN for the translation.