3 – Paramount Theater
Cab's appearances: October 23-29, 1931 – December 1931 – March 9-22, 1938 – August 14-27, 1940 – June 5, 1945
Times Square, 1501 Broadway and 43rd Street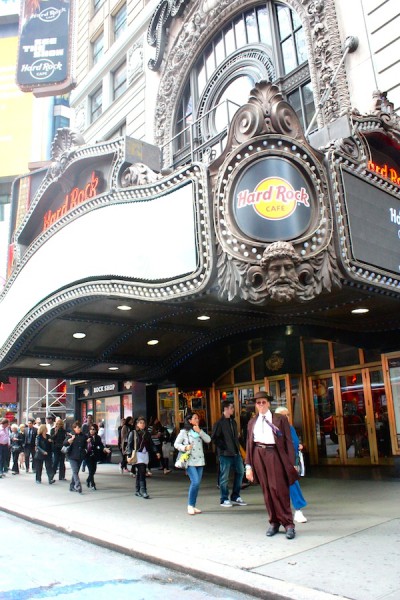 The zoot suit is back at the Paramount Theatre on Times Square!
Christopher Brooks Calloway is our guide there.
3,664 seats. The place where people like Sinatra, Goodman or Jerry Lewis met success. Now, it's a Hard Rock Café. Funny coincidence, the museum downstairs once exhibited Cab's famous white costume worn in The Blues Brothers. But don't ask people there about it: nobody knows who the hell Cab is!

In one of his first appearances here, Cab Calloway shared the stage with Bing Crosby for a week in December 1931. Bing was a huge star at that time.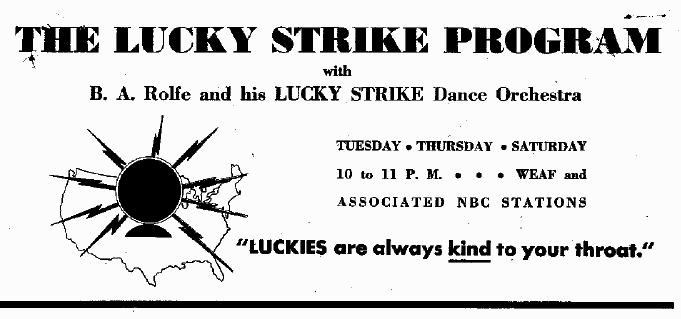 A couple of days later, on December 29, 1931, invited by the crooner, Cab is the guest on the Lucky Strike Dance Hour radio show. This is a milestone in breaking the racial barriers because it's the first time a black bandleader is invited to appear on that famous "white" radio show. Walter WINCHELL is the host of this hour-long regular show.
Cab and his orchestra play:
King Porter's Stomp,
Between the Devil and the Deep Blue Sea,
Nobody's Sweetheart,
Aw You Dawg,
Stardust,
St. Louis Blues,
After The Storm,
Minnie The Moocher
Farewell Blues…
What a show! A few weeks later Cab appears in the movie The Big Broadcast of 1932. And in the cast there's… Bing Crosby! Cab definitely owes a big one to him.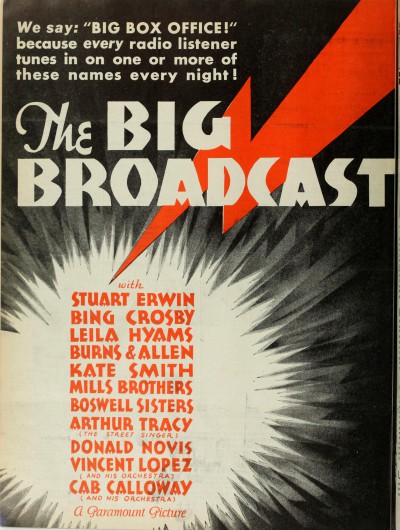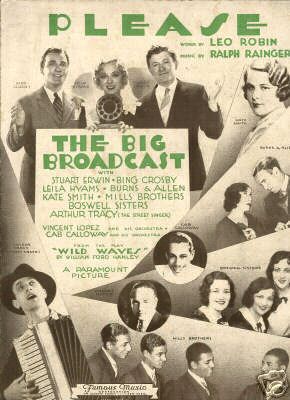 In Cab's legacy, his silent fight for civil rights remains unknown by the public. Like Duke Ellington or Louis Armstrong, or many other jazzmen, those great men just did their job, as best as they could. Cab paid the most careful attention to be the most elegant, the most educated, the most professional on stage or in life. Just to show that an African-American was able to succeed the where racists didn't think he should. "There's no question! He did it through what he did, not what he said", explains his grandson Christopher.
On June 5, 1945, Cab was a guest for a Salute to Glenn Miller at the time people thought he might still be alive. Cab came accompanied only by his pianist Benny PAYNE. Introduced on stage by Count BASIE, the orchestra also backs the duo for a few measures.
Remember that Cab met William Basie in 1929 when he was in Kansas City (see our full article) and asked him to join his band, The Alabamians. Count declined the offer, but later Cab was very helpful and supportive for Basie's first big stage appearance in New York at the Apollo.

Between Count Basie and Cab Calloway
(here with Dick Stabile in autumn 1941), there's a long friendship.
During the Glenn Miller salute, Pearl BAILEY is introduced by Cab. She was a young singer at that time. We'll speak more about Pearl when we're in front of the St. James Theatre, the stage for Hello Dolly!