Did you know that the legendary pianist Chick COREA (June 12, 1941-February 9, 2021) had his first professional gig with... Cab Calloway in February 1960 in Boston, MA?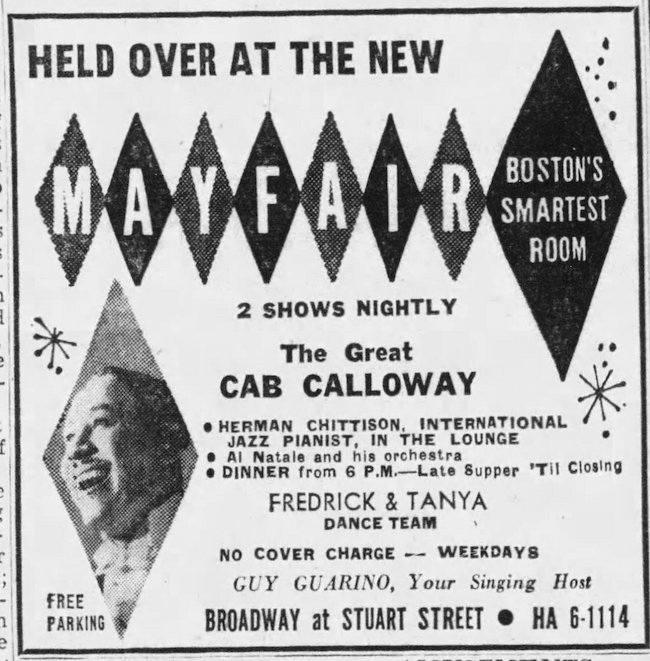 Feb 8, 1960 ad for the second week of Cab Calloway at the Mayfair, Boston, MA (The Boston Globe)
"All of a sudden I had to wear a tuxedo"
Chick remembered in 2014 during a tour in New Zealand:
"I was about 16 years old - I was called to do a gig with Cab's band for a week at the Boston's Mayfair Hotel. That was my first real stepping-out. I was stunned. All of a sudden I had to wear a tuxedo and it was like a big show with lights on the stage. Kind of scary, you know? It was a little daunting but Cab was cool and he was a lot of fun. After a little while I got into the swing of it and started really loving being out on my own like that."
The engagement played from February 1 to 15, 1960 at the New Mayfair. Originally scheduled for one week, Cab ultimately stayed 2 weeks there backed by Al Natale's orchestra with Chick at the piano. Fredrick & Tayna singing and dancing team emceed. Guy Guarino was also on the bill. 2 shows with Cab per night… and free parking, who would miss this?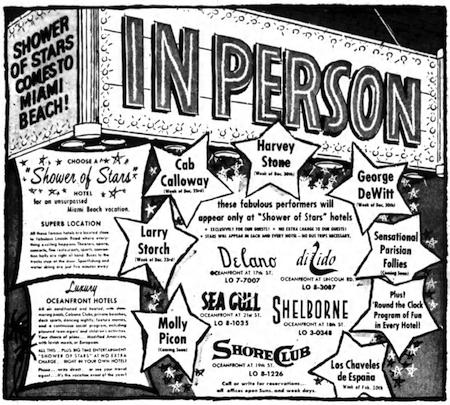 Pick the stars you want to see on this ad for the Miami Beach hotels (November 1959)
Cab was then leisurely touring after a couple of months in Florida, playing from one lounge to another after a last and unsuccessful engagement at the Copper Door in New York with his Cotton Club Revue in October 1959. Between 1957 and the fall of 1959, Cab toured with several editions of the Cotton Club Revue, from Miami to Las Vegas, Rio, Buenos Aires… and he's at that moment preparing a new package for a Cotton Club Revue at the Twin Coaches in Pittsburgh for April (read our article).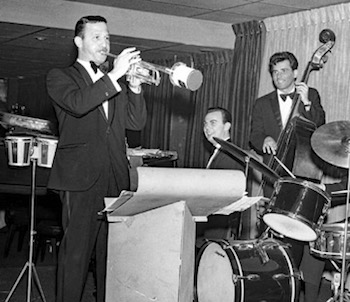 Al Natale (trumpet) and his band, 1965 (source: Richard Vacca).
I haven't been able yet to identify the musicians in Natale's band during Calloway's engagement
at the Mayfair., except drummer Joe Cocuzzo
Testimony from the bandstand: Al Natale
In a 2010 interview by Fred Bouchard for the Berklee College, the Bostonian trumpeter and bandleader Al NATALE (1923-2020) remembers that special occasion:
"There was a club in Boston called the Mayfair Club and I knew one of the fellows that had money invested in it and called my attention to it and he had me audition for it. I had a six-piece band. And it was a beautiful night club. It had this rolling roof in the summer time, the roof would roll open. It was across from the Latin Quarter in the District Theatre, which was then called the theatre district, in Back Bay. And my piano player was just starting out in the business, young kid from Chelsea by the name of Chick Corea. Chick, of course came from an excellent musical family. His father, Armando, was a great trumpet player and also a great bass player. And Armando's brother was also a trumpet player. And they worked together a lot in the various orchestras and in the nightclubs. So Chick was very fortunate to have a good musical background, family history of music. But he was such a bright boy, you could see, "This kid is going to go somewhere." Full of vim and vinegar. "Yeah, let's go!" In fact we played shows at the Mayfair and between shows we would take a rest period, but he and the drummer, Joe Cocuzzo, they didn't get off the stand. They stayed there and they played in between what they wanted to play so they played jazz. I didn't bother them. "Go right ahead."" So they had a good time playing jazz 'cause that's all Chick wanted to play. He just stayed with me because he needed a job to get going in music. (…) The piano and drum were just doing their thing between sets. And we played shows, one of the acts we played was Cab Calloway. I got photos of that, I meant to bring them in. And we played for Cab Calloway, he was there for two weeks. He was happy with us. And we had some good names that came in there that we played their music for them."
Of course, we just wish that someday we'll be able to see those incredible pictures with Cab Calloway sharing the stage with Chick Corea!
What did Chick learn from Cab?
In a 2020 interview by George Varga titled What Chick Corea learned playing with Miles Davis, Sarah Vaughan, Stan Getz and others?, Chick Corea replied "I've had the best teachers, haven't I?"
"I think I only spoke a couple of words to him all week" he said to Ted Panken for the Smithsonian Jazz Oral History Program in 2006.
Corea's apprenticeships with those giant jazzmen started with Cab Calloway as he recalls for Varga:
"That was an interesting gig! I did that for a week in a showroom at a hotel in Boston. He had a revue with scantily clad dancers [probably between two and five ladies from the previous Cotton Club Revue like we might see in the Rancho Don Carlos TV show from April 1959], and I was wearing my dad's loose-fitting tuxedo. I think I was a junior in high school. I could read music so I could read and do the show. Musically, it was kind of fun. And watching Cab communicate with people was interesting and new for me. He was doing his thing, and I was so far from being able to do that. It was inspiring."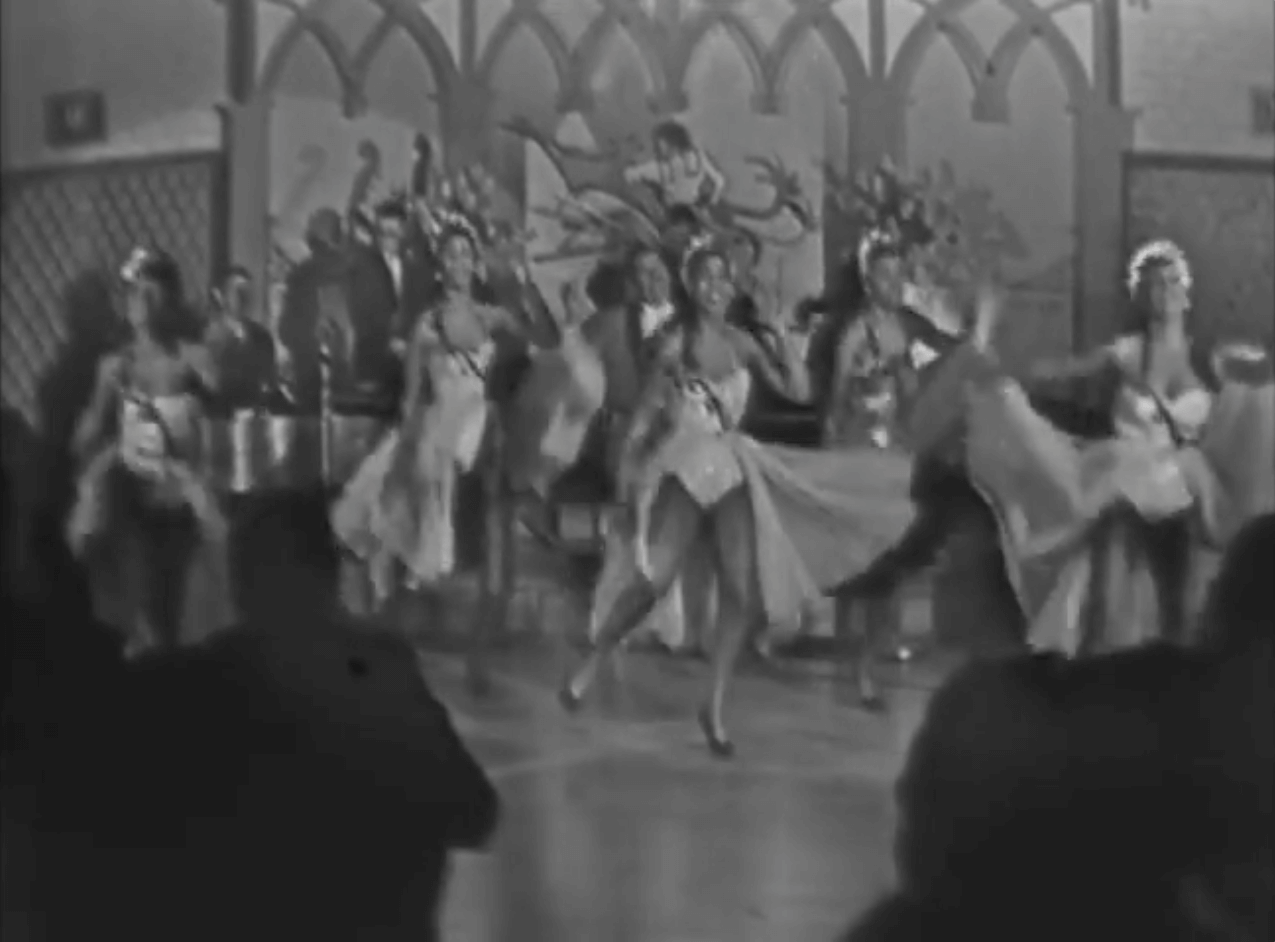 Cab with his Calloway Dancettes at Rancho Don Carlos, Winnipeg, April 1959.
This was the kind of show with the local band that probably happened at the New Mayfair Hotel with Chick Corea at the piano.
Another inspiration came from the lounge where the great (and already forgotten) pianist Herman CHITTISON (1908-1967) was at the piano:
"An interesting sidelight of that gig was getting a piano lesson every night from Herman Chittison in the hotel's lounge. He was an older Black pianist in Boston who had Art Tatum's flowing style in his blood and could play those beautiful standards. Every intermission I had during that week with Cab, I'd go sit near Herman and watch him play."
For more details about the Bostonian days of Chittison at the Mayfair, read Richard Vacca's article on this link.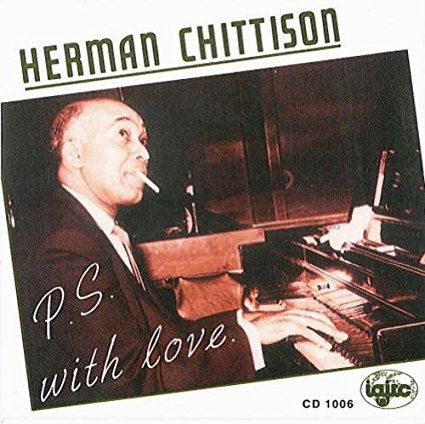 Pianist Herman CHITTISON (1908-1967)
In early 1960, Cab Calloway's repertoire consisted in songs like:
His usual standards such as Minnie The Moocher, St James Infirmary Blues, The Jumpin' Jive, The Hi de Ho Man, That's Me, That Old Black Magic
Tunes from Porgy and Bess fame, where he played the role of Sportin' Life for 7 years, including Broadway, tours in the US and Europe: Summertime, and his stage success It Ain't Necessarily So.
Songs from others' songbooks that can match his stage personality: Caldonia, When the Saints Go Marchin' In, It's All Right With Me, My Funny Valentine, Stormy Weather…
A good example of how he appeared on stage is this snippet from Italian television:
Now, can you imagine Chick Corea singing along with Cab Calloway?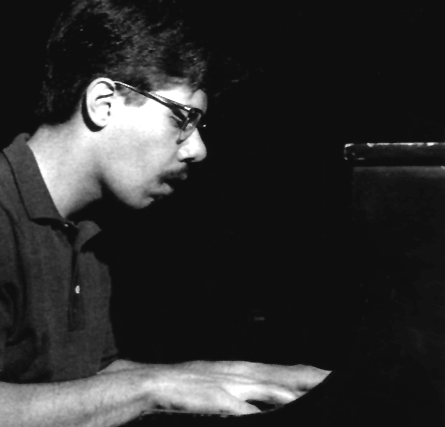 Chick Corea, circa 1965
---
Sources:
Fred Bouchard, Al Natale's interview, Oral History Project, Berklee College of Music, 2010
Ted Panken, NEA Armando Anthony 'Chick' Corea, Smithsonian Jazz Oral History Program, 2012
Marc Myers, Interview: Chick Corea on fusion, JazzWax, 2011
Obituary: Albert Natale, Native Of Boston's North End, 2020
Richard Vacca, The Boston Jazz Chronicles, Troy Street Publishing, 2012
Richard Vacca, Al Natale: Penthouse Tenant, 2020
Richard Vacca, Feb 22, 1960: Held Over! Herman Chittison at the Mayfair Lounge, 2014
George Varga, What Chick Corea learned playing with Miles Davis, Sarah Vaughan, Stan Getz and others, The Day, October 18, 2020