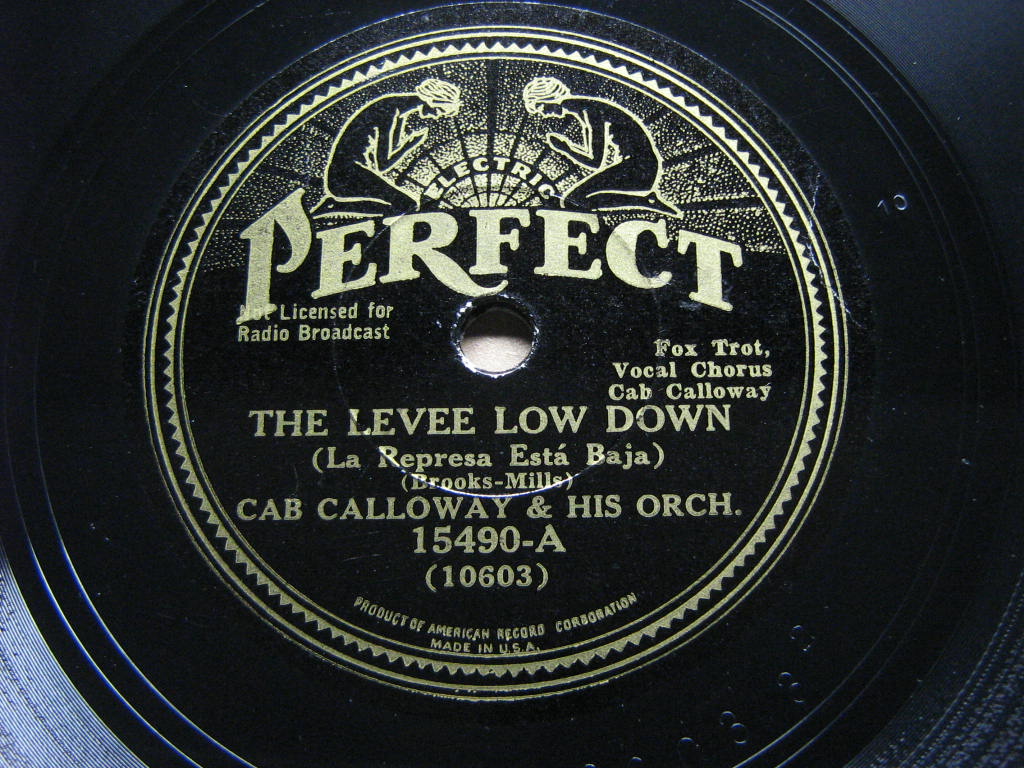 Enregistrement de 3 chansons par Cab Calloway and his Orchestra :
Creole Love Song*
The Levee Low-Down*
Blues in My Heart*
Etaient présents à l'enregistrement à New York :
Cab Calloway (vocal*, dir), Roger Q. Dickenson, Lammar Wright, Reuben Reeves (trompette), E. B. De Priest Wheeler, Harry White (trombone), Arville Harris (clarinette, alto saxophone), Andrew Brown (clarinette basse, alto saxophone, baryton), Walter Foots Thomas (clarinette, tenor saxophone, flute), Earres Prince (piano, arrangements), Morris White (banjo, guitare), Jimmy Smith (tuba, contrebasse), Leroy Maxey (batterie, arrangements).
Une fois de plus, on notera l'influence du Cotton Club puisque l'orchestre enregistre comme en mars 1931 un nouveau morceau de Duke Ellington,
Creole Love Call
(apparaissant sous le titre
Creole Love Song
). Une nouvelle occasion - diront ses détracteurs - de ne pas entendre Cab mais plutôt son orchestre, si ce n'est dans les 30 dernières secondes du morceau. On est très près de l'interprétation du Duke. Mais seulement "près"...
The Levee Low-Down
laisse entendre quelques solos vite oubliables (car reprises de thèmes rabachés, déjà même à l'époque !) et tout de même quelques belles mesures de scat qui devraient retenir l'attention de Philippe Baudoin, docteur ès Scat !
Blues In My Heart
est une composition de Benny Carter sur laquelle Irving Mills (ou un "nègre") a glissé quelques paroles bien sirupeuses et à l'intérêt poétique limité.