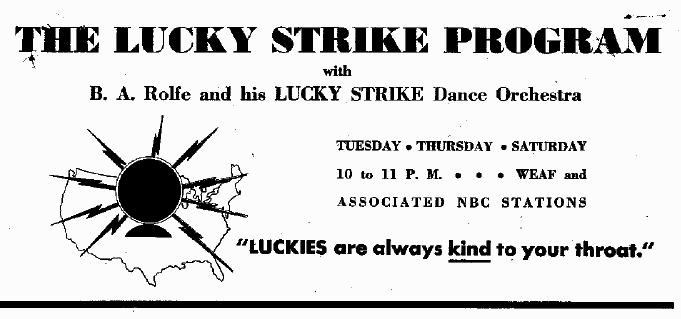 December 29, 1931, invited by Bing CROSBY, Cab is the guest on the Lucky Strike Dance Hour radio show.
This is a milestone in breaking the racial barriers because it's the first time a black bandleader is invited to appear on that famous "white" radio show. Walter WINCHELL is the host of this hour-long regular show.
Cab and his orchestra play:
King Porter's Stomp,
Between the Devil and the Deep Blue Sea,
Nobody's Sweetheart,
Aw You Dawg,
Stardust,
St. Louis Blues,
After The Storm,
Minnie The Moocher
Farewell Blues…
What a show! A few weeks later Cab appears in the movie The Big Broadcast of 1932. And in the cast there's… Bing Crosby! Cab definitely owes a big one to him.
---
---