In March 1968, Cab Calloway released an album entitled "Cab '68" with 11 songs arranged and conducted by Maurice Bugs BOWER. The LP was the first release by label P.I.P., of Pickwick International. Leaning on the Hello Dolly!' success, Cab sang tunes from the Broadway repertoire with new arrangements that were also of a new kind for the 60 year old king of Hi De Ho. The goal? Reaching a new and younger audience. We've been lucky and honored to interview Dr. Bugs Bower who has fond memories of this record. You'd never guess he's 92!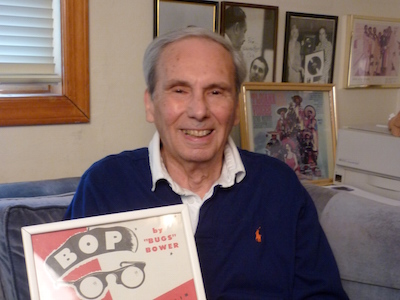 Bugs Bower: used to meet great artists and success.
Nine million records seller, winner of two Grammy awards, Maurice Bugs Bower started as student at the Juilliard School of Music with Chas COLINS. There, he authored his first music books: "Bop, Bop Duets, Chords & Progressions, and Rhythms". One of his students is none other than the great Johnny MANDEL, composer of M*A*S*H* TV Theme and "The Shadow of Your Smile". Incidentally, Bugs had his first hit recording, "Itsy Bitsy, Teeny Weeny".
Bugs has composed, arranged and produced hundreds of recordings, including: Bing CROSBY, Steve ALLEN, Sammy KAYE, Liza MINELLI, KOOL & The Gang and… Cab Calloway.
His memories "Nice Stories about Nice People" are a treat to read for anyone interested in the music business. You get rich insights about how things were made, happened or didn't happen! Bugs is also a very nice gentleman who promptly accepted to answer my questions and diligently offered his help on this article. From our hour-long chat by phone, here are his replies and what I could add to know more about this "modern" album by Calloway, "Cab '68."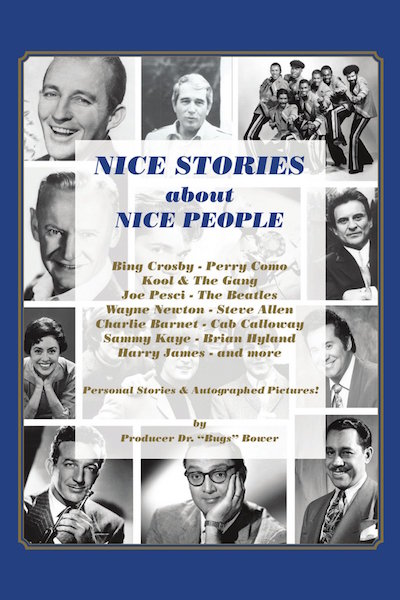 "A dandy jazz-packed album"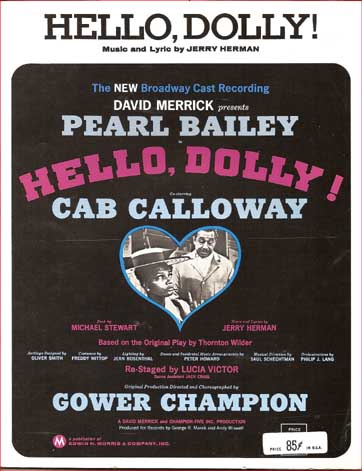 At the time of its release, Cab Calloway had turned 60 and was already a huge success in the all-black cast Hello Dolly! production with Pearl Bailey in the title role. P.I.P. producers understood it before anyone when they asked Cab to record a whole album of Broadway songs in fall 1967. Cab just signed for Hello Dolly! and opened the show on October.
Setting a Broadway record for Cab Calloway was a brilliant idea because it made sense. Indeed, Cab already went on a Broadway stage in 1929, with the Fats WALLER's revue Hot Chocolates, played at the Hudson Theatre (link to our article). That show offered him a first success with the song Ain't Misbehavin'. Later producers asked him twice (1935 and 1940) to go back on stage for GERSHWIN's Porgy and Bess but he declined each time until 1952 and the Davis and Breen's production that went on worldwide tour before staying on Broadway for almost 2 years. Meanwhile, Cab was casted for several Broadway projects, like The Chocolate Soldier (1942) or Harold ARLEN's Blues Opera with Sammy DAVIS Jr. (1955). After Hello Dolly!, Cab would open a few Broadway curtains, with The Pajama Game (flop in 1975) and Bubbling Brown Sugar (1977).
Beside from Hello Dolly! from the current show at the St. James Theatre, "Cab '68" includes:
• From Broadway: Hello Dolly!, If I Were A Rich Man (from Fiddler on the Roof, 1964), Cabaret (from Cabaret, 1965), September Song (from Knickerbocker Holiday, 1938), Baubles Bangles And Beads (from Kismet, 1953), Mame (from Mame, 1956, another Jerry Herman composition like Hello Dolly!).
• From the popular repertoire: Sway (1954, Que Sera by Dean Martin), You're Nobody Til Somebody Loves You (1944, also recorded by Dean Martin in 1965) You've Got Your Troubles (1965 hit), (I Call You) Sunshine (1923).
One of a kind is the French song by Michel LEGRAND for the movie The Umbrellas of Cherbourg (1964), I Will Wait For You. Bugs Bower notes that there are a lot of coincidences with the bridge of ARLEN's song All The Things You Are. Anyway, this dramatic song is here arranged in an up-tempo joyous mood… But in a December 1967 interview, Cab declares about this song and arrangement: "That's great. You can't do any better than that" (Famed Calloway Doing Fine in Indiana Gazette, December 23, 1967). It will be later released as a single.
Cab for a new generation
As liner notes writer Robert ANGUS (editor at Modern Hi-Fi and New York Daily News and regular author for back sleeves of the Pickwick International productions) explained, "Something new has been added for the younger generation – the swinging sound of old songs in a modern environment." Producer and head of P.I.P Joe ABEND added on a more pragmatic tone in the Indiana Gazette article "Let's face it, the kids today don't know the old songs."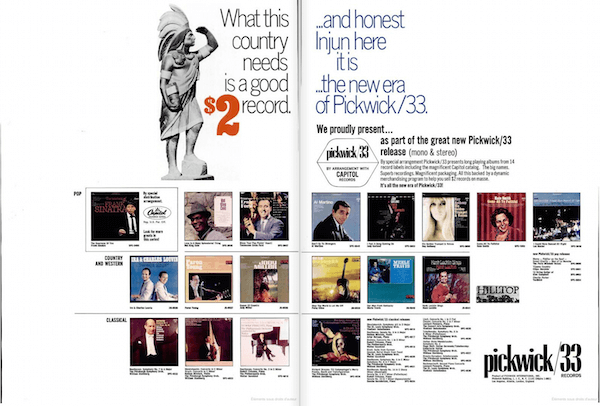 As you can see, Pickwick International knew its business very well and produced a whole "concept-album". They weren't newbies, for sure. Pickwick International Inc. was a publishing and budget record company directed by Cy LESLIE and already owned 4 different firms: Barmour, Weiss & Barry, Mourbar and Southtown Music. P.I.P., the new firm, was designed as a separate pop entity, with Joe ABEND as president. Joe happened to be a good friend of Bugs Bower and hired him as a A&R [Artist & Repertoire] (he lasted there 12 years, until Pickwick was sold). The idea with P.I.P. records was to enter the $4.79 field, the suggested list price as for regular records. Until then, Pickwick was a budget record company where you could come across repackaged LPs of the likes of Sammy DAVIS Jr., Johnny CASH, Patsy CLINE, Harry JAMES, etc. Prices were cheap but quality was almost always there. Selected materials came indeed from such catalogs as Capitol, Dot, Warner Bros/Reprise, Mercury, ABC-Paramount…
P.I.P signed two great artists for its first productions. Cab Calloway was the very first one, in October 1967, as we said earlier at the very beginning of the Hello Dolly! run. The deal with Bing Crosby was signed later in January 1968 and his LP released in mid-March 1968.
"Great! Anytime you want" – Cab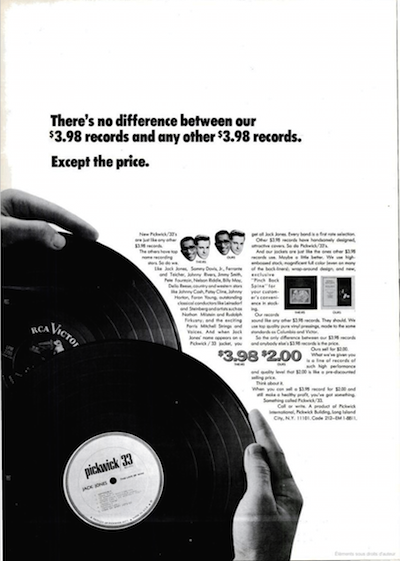 Bugs Bower explains us how things occurred:
"I was working for a record company called Pickwick International, an English company, located on Long Island. They asked me « How do we make money? ». I said « When a Broadway show is on Broadway, and it's a big hit if I go in and copy what the songs are, I can do that, give me the records, I can write the arrangements. There's so much talent here and it's fun to do. » It was in the sixties and those records became very popular because with the Broadway shows were selling at $3.5 with original cast, we could sell ours at $1 or $1.5. And this company Pickwick grew incredibly. In England, they would pick those albums and sell them over there.
There are dozens of Broadway hit shows and artists that I've produced. When I was working with Pickwick, I had people, agents who called me everyday, asking "record my artist", "record our show songs", etc. and one told me that Cab was playing Hello Dolly! on Broadway. First it was a white cast show and with Pearl Bailey it was an Afro-American show. Cab Calloway's manager at that time was Joe GLASER. He and me were very good friends. I worked with Sammy KAY as a musical arranger, publisher and that's how I met Joe Glaser and that's how I got to work with Cab. So I called Cab and it was a chat on decision, it was very easy like you and I talk. I told him how much we'd give him and how much the royalties would be and he said: "Great! Anytime you want".
A very clever choice of songs. New songs.
When asking if Cab was involved in the choice of the songs, Bugs adds that Cab Calloway "had nothing to do with it. He didn't ask."
"Saint Louis Blues", "Minnie The Moocher", "St James Infirmary", "That Old Black Magic", "Old Man River", "It Ain't Necessarily So" are his current repertoire, much different from Bugs's choice. The only recent popular hit Cab sang at that time was Beatles's "Can't Buy Me Love"… Maybe Cab has read one of the latest reviews of his show in May 1966 at the Riverboat, surrounded by veterans of the old days (Milt Hinton, Cozy Cole, Hilton Jefferson, Sam Taylor and even Clark Terry): "The words are there, but the heart of the old days has petered out." (Jose in Variety, May 25, 1966).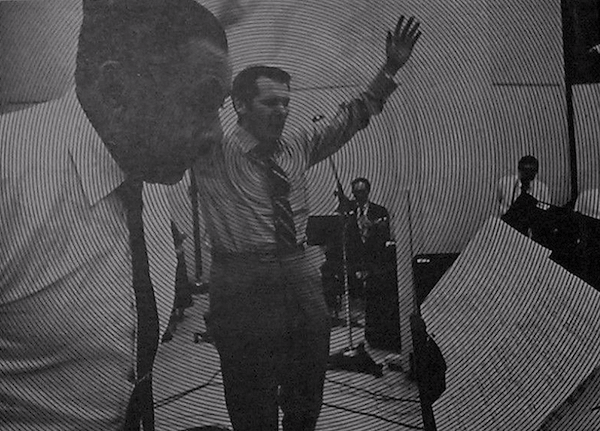 New arrangements by Dr. Bugs
So, Cab and most certainly the producers relied on Bugs Bower' arrangements.
"I had worked on the arrangements for a week or so, like 3-4 hours per song. The after, I had to copy down the note for each musician. But it was fun because I enjoyed working with wonderful people who appreciated what I was doing!"
Cab '68 is like a time capsule of Broadway in the Sixties. The use of vocal group is used there in a typical style from that era.
For me the most characteristic feature in those arrangements is the use of the electric guitar, an instrument we've never encountered before (and after!) on Cab' records. On Cab '68, it has a prominent place, as rhythm guitar.
"I used so many great guitar players that I can't remember the name of the one we had on this session," unfortunately says Bugs.
Kazoos sound like aliens in the band on Cabaret – but remind me a lot Marvin HAMLISCH's soundtrack for Woody ALLEN's movie, Bananas (1971).
Local 802 is in the place!
As for the musicians, apparently, no veteran was hired for the sessions. Bugs had his habits:
"I can't remember the names of the guys in the orchestra. They came from Local 802 [Jazz musicians union in NYC] because I was recording all the time. I would call up and request one of my friends like trumpet player Mike CARUBIA to find me like 4 trumpets, 3 trombones, etc. He would pick the men out."
Here are the musicians Bugs recalls from being in those sessions:
• Joe TEMPERLEY on sax: co-founding member of the Jazz at Lincoln Center Orchestra. First played in UK with Humphrey Lyttelton's band from 1958 to 1965. Then he stelled in New York where he played with Woody Herman, Buddy Rich, Joe Henderson, Clark Terry among others. He toured with the Duke Ellington orchestra in 1974.
• Don ROSE on trombone: No available info for the time being.
• Shorty ALLEN on piano: He played in "The First big Band To Ever Play be Bop" in 1945 and with Randy Brooks's orchestra in the Forties.
• Billy MURE on electric guitar: Billy played with Anita O'Day, Neal Hefti, Quincy Jones, Mugsy Spanier, Helen Merrill, Frances Wayne, Kai Winding, etc.
• Jay LEONHART on bass: He was then a freelance musician before he recorded with Marian McPartland in 1971. He produced several albums under his name
• Ronnie ZITO on drums: Known for being Bobby Darin's drummer, Zito was in Woody HERMAN's orchestra during the Sixties.
Bugs thought that trumpet Mike CARUBIA, his longtime friend and partner (he contributes to Bugs Bower's books series "Play with a Pro") was also among the musicians in those sessions. When asked to confirm, Mr CARUBIA answered us that he would have remembered playing along with Cab but unfortunately he wasn't present.
How the sessions were organized?
"We used to pay the musicians $100 per hour, for 3 hours. That makes $1 200 for an hour with 12 musicians. We would start at 12 noon till 3 pm. You couldn't start before or go 10 minutes over, otherwise you had to pay extra money. Everyone knew that. Everybody came 20 minutes ahead to warm up and get in tune, set up the microphones and so forth. So we just needed like 15 minutes talking with musicians and agree on what we want to do. People were so good and loved to play this kind of music. It was, as always, a 3-day recording session per album. Recording an album with me for a musician was sure money at a time there was not a lot of people recording. It got worse today, besides people who work on Broadway shows. No more nightclubs, no more shows. All those things have disappeared. Imagine that the RKO Music Hall used to be opened 52 weeks a year with different star each week. Nowadays, it's only open 3 weeks for holidays. Today, a musician works either in a Broadway show either as a music teacher to earn his living. If you have 7 or 9 performances per week, you earn $900 – Less than my mailman. Without talking about can music. No musicians at all. Terrible."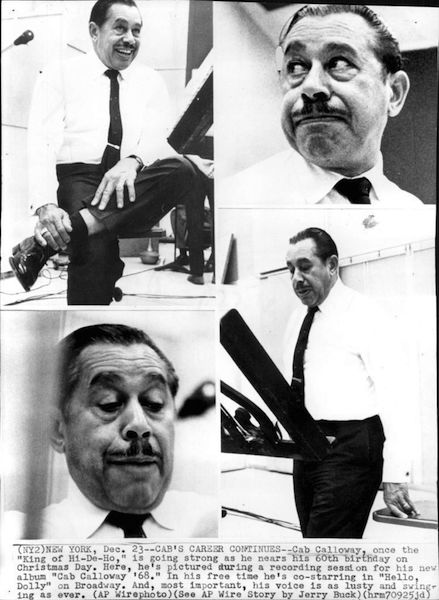 The nicest and most elegantly dressed person in a recording studio
In his book, Bugs Bower describes Cab as "one of the nicest persons I have ever produced and arranged music for."
What was the mood? What were the relations between Cab and musicians he was used to work with?
"Well, Cab was actually doing the Broadway show a block away from the Mastertone Recording Studios (709 8th Avenue, Manhattan) in New York City. He would come over wearing his tuxedo and so forth. We recorded the things live. And of course, if you're a musician and you have a star like Cab in the studio, you gonna play the best you ever played. It was thrilling."
"As I remember, when Cab heard the band play – and I had incredible musicians! – As an ex-trumpet player I can appreciate how to write for breath, Cab said "Wow!" that was it! Everything we did was great and one he came into the session and gave me a hug. And he was happy as he could be with the record."
"Cab's daughters came into the studio with him and they were very happy hearing the band playing loud and up-tempo.
"We only had professional relations. As for any people I work with. You know, I was doing at least once a month an album."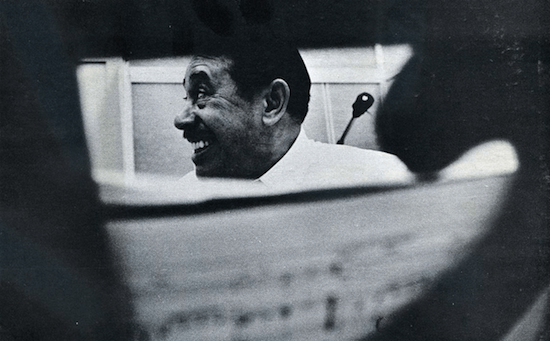 In "Nice Stories about Nice People", Bugs adds:
"Recording was fun for him. During every song he sang, he would move like he did in his act. We all would forget that we were in a recording studio, recording. It was like watching a Broadway show. […] Cab Calloway was the most elegantly dressed person I have ever worked with or recorded. […] One day, […] there he was in front of the microphone singing his heart out, dressed elegantly in his tuxedo with no shoes or stockings. He said that he was more comfortable singing in his bare feet."
Also, what is fascinating is that thanks to the quality of the recording, one can hear Cab breath in the microphone, adding more sincerity to the lyrics.
After the three required sessions with Cab and the band, came the time for recording the vocal group. Bugs explains how it was organized:
"The next day we would hire the vocal group, it was three girls and three boys. Michael FRANKS at that time was a vocalist and became in charge of recruiting the vocal people for me. They could sightsee the music. We only need a few minutes to rehearse and then record. At that time we recorded on a 6-track."
Unfortunately, as for the musicians, Bugs can't remember the names of the singers in the group, except the vocal group head, Mary Sue BERRY. She was a Broadway performer (My Fair Lady, Camelot – she's famous for her rendition of "Follow Me" – Hot Spot, Peg…) and a vocal coach. Sound engineer Warren SLATEN thinks it could be Ron MARSHALL, then famous voice actor/singer for "Peanuts"'s Charlie Brown) who also worked on the Bing CROSBY album.
Then, mixing and mastering was the next step:
"We would record on tape, and after Cab left, I sat with the engineer I was working with a great engineer, Warren SLATEN, who loved Cab. So he made thing sounds the best he could."
Asked about those sessions, Warren SLATEN (still active at 80!), remembers:
"My main opinion was that this session was very important in showing Cab's talent and musicianship. I was very impressed.

The two most exciting sessions I did was Cab and Bing Crosby, another amazing talent.

Both men were very humble when working on the recordings."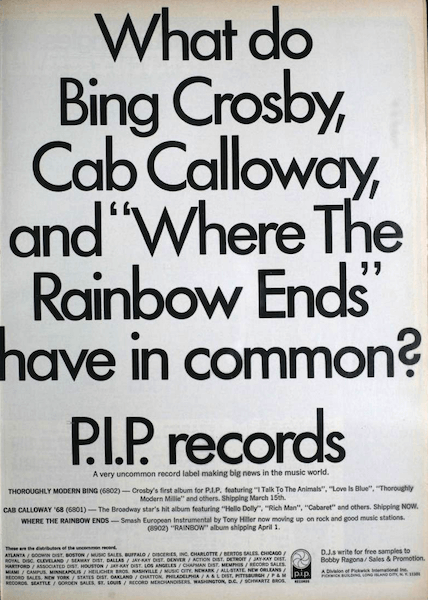 A P.I.P advertising published in Billboard in March 1968.
Bing and Cab even had some arrangements in common (like on "I Call You Sunshine")
The work was probably finished early January and the masters went to the factory. The album was released early March 1967, exactly when Hello Dolly! was at the center of attention. The cast album of the revue has been released mid-January; Cab (and often with his daughter Chris who was also in the cast) promoted his revue and his latest album on radio and television. The Johnny Carson show, "Tonight", the "Today" show (Feb. 14) and the Mike Douglas and Joe Franklin TV programs were targeted. As Billboard article indicates, "Calloway was also featured on Philadelphia's WIP and WPEN radio stations and NBC's "Monitor" show."
"Recommended!"
The couple of reviews I've found are positive:
"Calloway […] sparks Pickwick's entry into the pop field on the P.I.P. label with an exuberant treatment of some familiar favorites. Adding his tonic to old standards […], Calloway has guaranteed his new label a catalog cornerstone and a sound to sell a new generation of Calloway fans." (Billboard, March 30, 1968)
"Recommended: "Cab Calloway '68," a dandy jazz-packed album" (Jack O'Brian-The Voice of Broadway, Shamokin News-Dispatch, PA, March 13, 1968)
A few months later, P.I.P. re-released the album with a new and catchier title: "Hello Dolly, This Is Cab"… And they were right again: Cab played and tour with Pearl Bailey until 1971!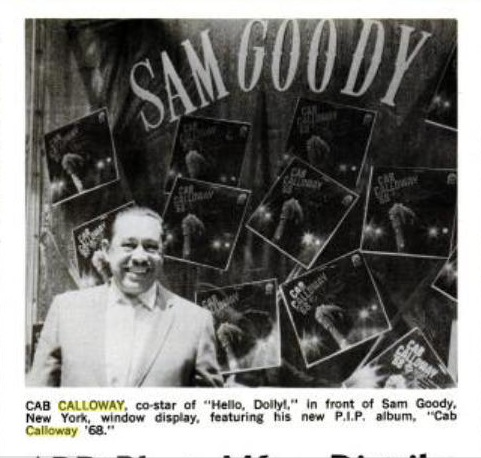 Let's hear Bugs Bower telling us the end of the story:
"When we finished all the sessions, I said to Cab "You can have all the music". From what I've heard from the musicians, Cab Calloway has been using the arrangements I've made and given him after the sessions for years!"
And indeed, if you've seen Cab Calloway on stage between the 70s until 1992, Cab sang and strutted to the arrangements Bugs polished in 1967.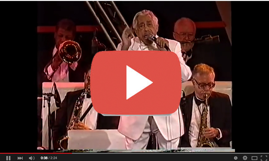 Video of Cab singing on Bugs Bower's arrangement
You're Nobody (live in Hamburg, 1992)
"Seeing the pictures, I remember how fun it was!"- Bugs Bower
---

DISCOGRAPHICAL INFO: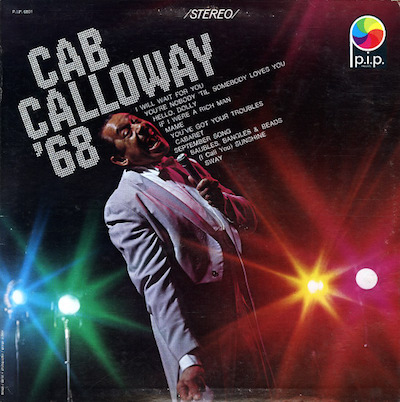 Cab Calloway '68, Pickwick, P.I.P. 6801
Cab Calloway with Orchestra lead by Bugs Bower, with Mike Carubia (tp), Don Rose (tb), Shorty Allen (p), David Fink (b), Ronnie Zito (dms), (other musicians unknown) + unknown vocal group, except head Mary Sue Berry – Arrangements by Bugs Bower
A1 W4KM-0807 Hello Dolly
A2 ?? September Song
A3 W4KM-0091 I Will Wait For You
A4 ?? Baubles Bangles And Beads
A5 W4KM-0806 (I Call You) Sunshine
A6 ?? If I Were A Rich Man
B1 ?? Cabaret
B2 W4KM-0092 You're Nobody Til Somebody Loves You
B3 ?? Mame
B4 ?? You've Got Your Troubles
B5 ?? Sway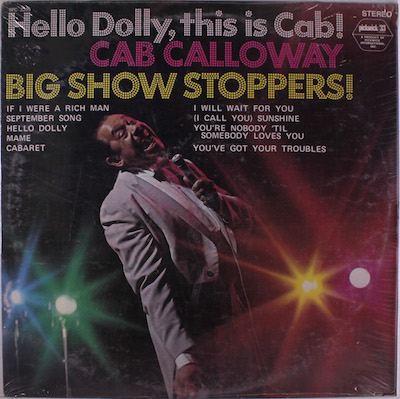 Hello Dolly, This Is Cab!, Pickwick, SPC-3205
A1 Hello Dolly
A2 September Song
A3 I Will Wait For You
A4 (I Call You) Sunshine
A5 If I Were A Rich Man
B1 Cabaret
B2 You're Nobody 'Til Somebody Loves You
B3 Mame
B4 You've Got Your Troubles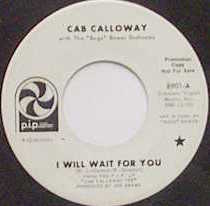 45 RPM, Pickwick International 8901
• I Will Wait For You
• You're Nobody Til Somebody Loves You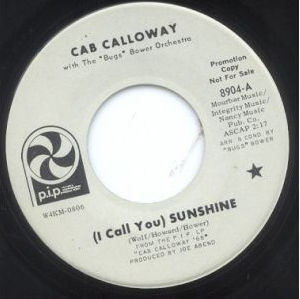 45 RPM, Pickwick International 8904
• Hello Dolly!
• (I Call You) Sunshine
---
References:
• Nice Stories about Nice People (2012), self-published (available on hardcover, paperback, and on Kindle)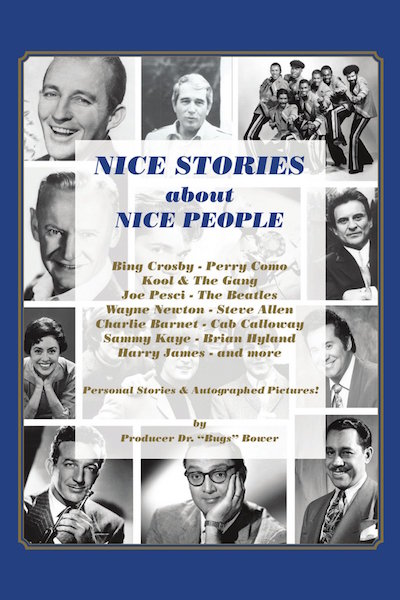 • Indiana Gazette, December 23, 1967, Famed Calloway Doing Fine
• Billboard, January 27, 1968, "Pickwick in $4.79 Field"
• Billboard, March 9, 1968, "PIP Promoting Its 1st Album Release"
• Billboard, August 26, 1978, "25th anniversary of Pickwick International" advertising supplement
• Complete Pickwick discography
Other available books by Dr. Bugs BOWER:
• "Play with a pro" series (Dover Books): Alto Sax, Tenor Sax, Trumpet, Trombone
• "Jazz and Rhythms Blues" series
---
Many many thanks to Dr. Bugs BOWER for his kindness and generosity.
Thanks to Warren C. SLATEN, Mike CARUBIA and Christopher CALLOWAY-BROOKS for their help in trying to identify the musicians.
And, as usual, many thanks to Keller WHALEN for his continuous support and help.