The Mid-Town Cotton Club
Cab's appearances: September 1936 to February 1937 – September 1937 to March 1938 – October 1938 to February 1939 – March 1939 to September 1939
The Manhattan Cotton Club was very different from the Harlem spot: bigger, more expensive, but next to the area where everything was happening, in the Theater district. One also has to understand that the 1936 Harlem riots had frightened off the white clientele.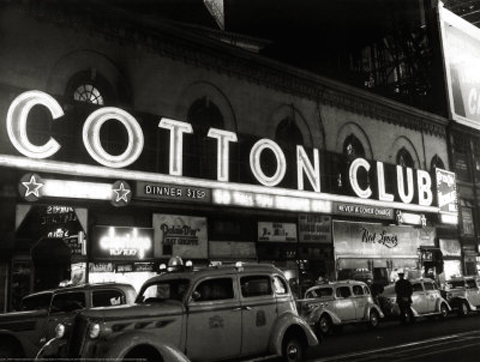 The mid-town Cotton Club operated from 1936 to 1940 until a federal investigation by the Internal Revenue Service noticed too much difference between the gross and the books…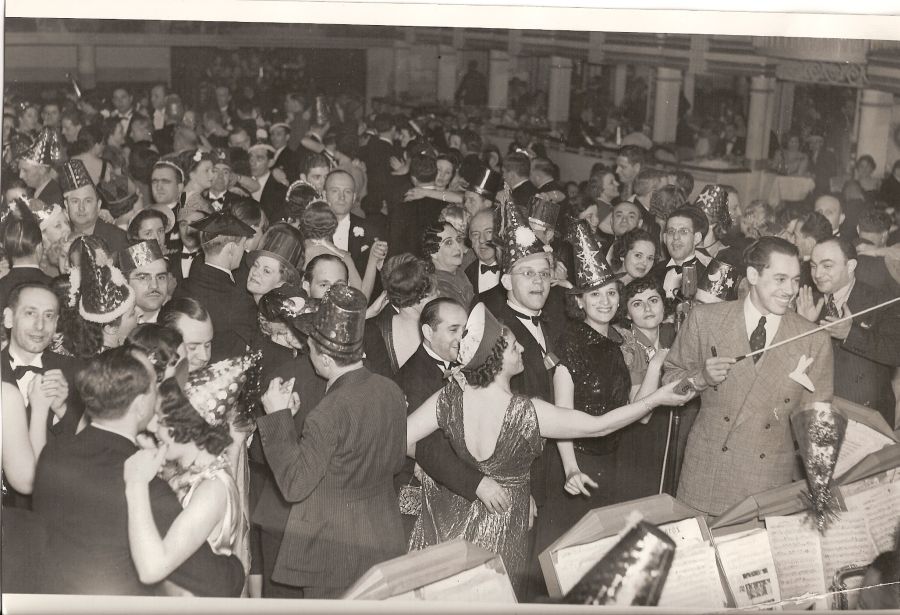 Cab leading his orchestra at Cotton Club's New Year's Eve, December 31, 1936.
Cab never forgot that he got his start at the Harlem Cotton Club thanks to Duke Ellington, who chose Cab to replace him after going to Hollywood.
On the relationship between Cab and Duke, Chris remembers having met him first when he was 3. "On and off-stage persona were the same. He and Cab were good friends."
The building where the Cotton Club stood was torn down in 1990.

A 1938 view of the street when Bill Robinson and Cab Calloway were the stars of the place, during World's Fair.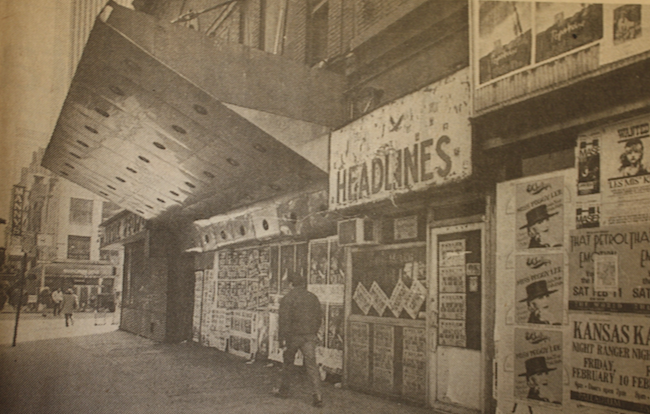 A 1989 picture of the place before it was torn down in 1990.
Christopher Brooks Calloway opened the new Cotton Club in Tokyo in 2005.
---
Below are some press ads about Cab Calloway at the Manhattan Cotton Club.