48 mm x 33 mm (1.89 inch x 1.30 inch)... These are the measurements of one of the most picturesque objects that can be found related to Cab Calloway! It is a small flip book published in 1949 by the TOPPS brand of chewing gum.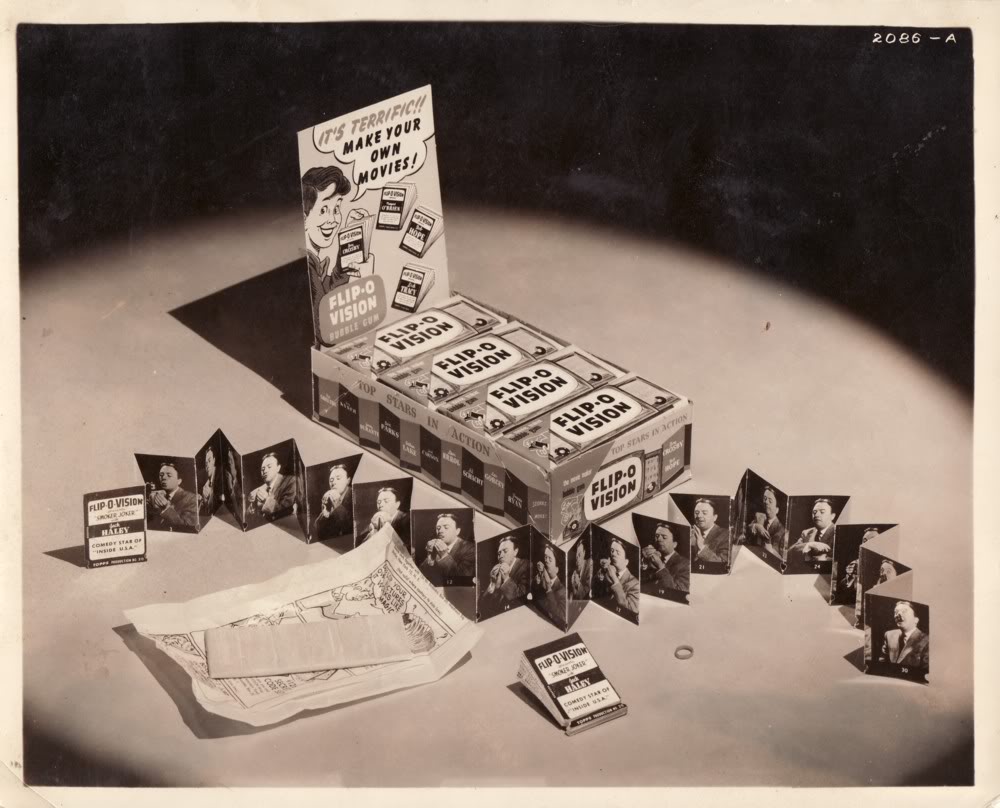 Demo picture
(source : Drew Friedman)

60 Flip-O-Vision to collect!
TOPPS released these flip books to get into the race with the irresistible growth of television. They were offered for 5 cents with packs of chewing gum. The series counted up to 60 different flip books, among which are some jazzmen:
Kay Kyser
The Ink Spots
Rudy Vallee
Buddy Rich
Bing Crosby
But also with other stars finding a wider audience:
Harpo Marx ((once alone and only once with Marilyn Monroe - uncredited - in the movie Love Happy)
Chico Marx (with Marilyn Monroe in the movie Love Happy)
Bob Hope
Johnny Weissmuller
Vic Damone, etc.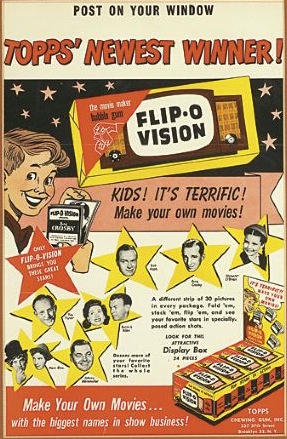 Publicité : "Fais tes films" (source : Drew Friedman)
Cab Calloway in 29 frames
Cab Calloway is number 49 in the series, just between Chico Marx and Kay Kyser ...
It is still surprising to see Cab Calloway in the series released in 1949, at almost the lowest ebb of the career of the King of Hi De Ho who saw his kingdom reduced to the status of a tiny principality...
30 images provided on three bands of 10 that detach along the dotted lines are used to create his own film, once assembled with a rubber band (their cost of production was probably very high since they had to use a
specific camera
). The result is truly fun and worthy of the madness of Cab Calloway!
The Hi de Ho Blog is pleased to offer you this 29-frame animation of Cab Calloway: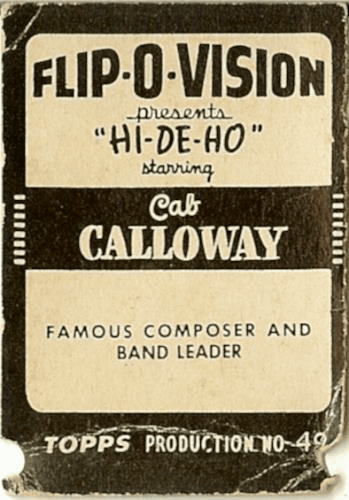 A commercial flop
Funny, isn't it? Not necessarily to the taste of everyone. Indeed, the public seems to have somewhat snubbed this series of animated cards (probably only distributed as a test on New York and its area, with perhaps some local agreements in local theatres). Especially since some stars (or studios) had not really given their consent to such use of their image and asked that their artists be removed from the series.
TOPPS chewing gums would continue to shine with many marketing products but it's especially with cards with images of baseball cards that the brand joins the circle of objects sought after the collectors of yesterday and today.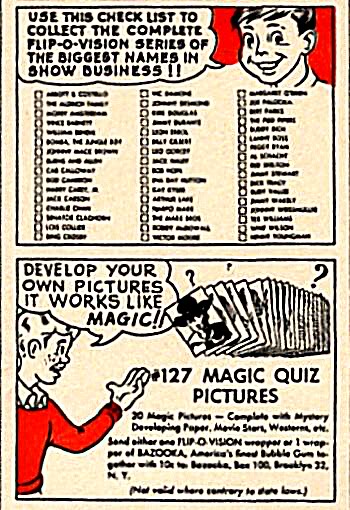 Check-list for the series. Do you have the whole set?
---
In the marketing trend around Cab Calloway, we are always searching for the "Hi De Ho" gums created by Blanche Calloway in 1952... If ever you have one stuck under your shoes ...
---
Sources :