Joe KEYES (1907-1950)
Trompettiste dans l'orchestre de Cab Calloway un soir et puis c'est tout !
La paie était bonne, l'uniforme tout neuf, les collègues renommés et la tournée prometteuse... pourtant, il suffit d'un soir au trompettiste Joe KEYES pour se faire son idée sur l'orchestre de Cab Calloway.
Il y a peu de détails, mais The Hi de Ho Blog vous les livre intégralement !

Joe Keyes avait croisé d'autres musiciens de Cab au cours de sa carrière, notamment Eddie BAREFIELD et Ben WEBSTER dans l'ultime formation de Bennie MOTEN (avant sa mort sur la chaise d'un dentiste). Il travailla d'ailleurs plusieurs fois avec le guitariste Eddie DURRHAM qui fit lui aussi un passage éclair chez Cab. Il avait même travaillé avec Blanche Calloway au début des années 1930. Joe KEYES passa une bonne partie ds années 30avec BASIE qui avait pris la relève de Moten. Mais en 1937, il passa à autre chose, ou bien on lui demanda de le faire. Il semble avoir eu assez tôt une grande propension à utiliser l'alcool comme principal carburant...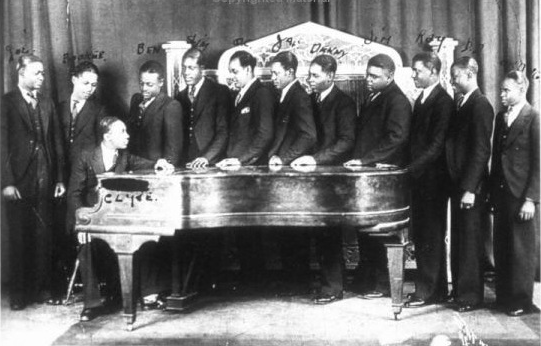 Ci-dessus, Joe KEYES alors dans l'orchestre de Jap Allen (coll. Yvan Fournier)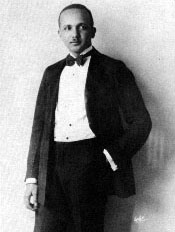 Chez Henderson, Hopkins et même Fats Waller !
Joe Keyes passa alors d'orchestre en bars et vice-versa, passant de Claude HOPKINS à Fletcher HENDERSON et même Fats WALLER.
Quand les Etats-unis entrèrent dans le conflit mondial, Joe Keyes se vit proposer de joindre un jazz-combo mené par Claude Hopkins, les
Wildcats Band
. Ce fut son dernier engagement officiel. Ensuite, survint l'anecdote avec Cab Calloway.
Apparemment, son talent anéanti par son alcoolisme semblait concerner de nombreux jazzmen pamis lesquels Cab Calloway.
Dans le livre de Nat SHAPIRO,
"Hear Me Talkin' To Ya"
, le batteur Jo JONES parle de Joe Keyes comme l'un des meilleurs lead trompettes qu'il ait jamais croisés. Il était même
"celui qui [lui] avait appris à penser."
Il faut donc croire que Joe Keyes pensa trop le soir où Cab Calloway décida de l'intégrer dans son orchestre. Il lui fit faire un uniforme sur mesure, lui acheta une nouvelle trompette (la précédent ayant été abîmée lors d'une fin de soirée émêchée)... En échange, Cab demanda à Joe de souffler dans sa trompette plutôt que de siffler des verres de whisky.
Mais dès le premier soir, après le spectacle, Joe Keyes ôta son uniforme, rendit son instrument et retourna au Braddock, le bar de Houston TX dans lequel il oeuvrait habituellement.
Pour justifier sa décision, Joe Keyes dit simplement :
"Ce n'est vraiment pas possible Cab. Ta musique n'est pas intéressante."
Ensuite, Joe Keyes erra de bars en petites salles, proposant ses services, instruisant les jeunes trompettistes avides de ses conseils... Néanmoins, les dernières personnes ayant vu Joe Keyes vivant disaient qu'il avait le projet de retourner au Texas chez sa mère.
Il fut
retrouvé mort dans la rivière de Harlem en 1950
, un peu de la même manière que le saxophoniste Albert AYLER. Les circonstances de son décès (comme de celui d'Ayler qui sont rigoureusement identiques) sont assez mystérieuses. Ce que l'on sait, c'est que les quelques jours précédant son décès, Joe Keyes avait en possession de grosses sommes d'argent, fait inhabituel chez ce musicien qui connaissait de nombreuses galères.
Je n'ai pas encore pu trouver la date correspondant à cette soirée chez Cab si peu mémorable,

entre 1942 et 1945

! J'ai bien l'impression que chacun a d'ailleurs essayé de l'effacer de sa mémoire... Si jamais vous avez une piste, n'hésitez pas à me contacter.
Un grand merci à Yvan FOURNIER qui m'a permis d'identifier Joe Keyes
sur une photo en provenance de sa collection personnelle.