En préambule au récit de sa vie, Cab se devait de saluer au passage Minnie The Moocher.
Dans une courte introduction, il raconte les circonstances désormais très connues (et somme toute douteuses, tellement elle font « trop » vrai) et explique les raisons qui l'ont poussé à écrire ses mémoires.
Le roi du Hi de Ho explique qu'un trou de mémoire lui fit oublier les paroles de Minnie The Moocher :
« Hi de hi de hi de ho »
avec réponse de l'orchestre,
« Wah de doo de way de ho »
avec enthousiasme du public… de 1931 à 1976 (au moment où il écrit ces lignes), Minnie l'a toujours accompagné, soulevant les foules et assurant le bonheur musical de Cab. A 69 ans, il se considère en « semi-retraite » mais affirme haut et fort qu'il ne pourra jamais s'arrêter.
Donnant tout au long de ses mémoires une place importante à l'argent, il déclare dès cette introduction avoir gagné plus de
9 millions de dollars durant toute sa carrière
. Il a une belle demeure sur un grand domaine à White Plains, à 30 km au nord de New York… mais qui est-il vraiment ? Qui se cache derrière le Hi-de-ho Man ? Cab est bien décidé à jouer son vrai rôle…
Bref, on l'aura compris, derrières une foule de poncifs, Cab va nous faire découvrir un homme sensible, qui va nous narrer les bons et les mauvais souvenirs de son existence.
Cab se réclame d'être un entertainer, dont la vie a toujours été dévouée au divertissement et qui a toujours été encré de la fine fleur du jazz.
Le ton est donné…
On notera que les mémoires de Cab sont dédiées tout d'abord à sa sœur Blanche qui l'a
« fait entrer dans le monde merveilleux du spectacle. »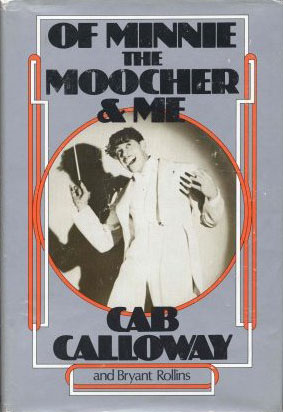 Prochainement, le premier chapitre : "Hustling"...