Tout le monde connaît les films de Betty Boop dans lesquels apparaissent sous une forme ou une autre (en réel ou rotoscopés) Cab Calloway et son orchestre.
Ce que l'on sait moins - tout simplement parce que l'on n'a guère eu l'occasion de les voir – c'est que Cab apparaît dans de nombreux autres cartoons de la Warner Brothers et de Disney.
Ça n'est pas lui qui chante, mais sa caricature.
Les censeurs reprochant à ces films d'être racistes et de dégrader l'image des noirs américains, beaucoup de ces cartoons ne sont plus montrés ou ont été amputés des scènes outrageantes.
« Mother Goose Goes To Hollywood »
, réalisé en 1938 par Wilfred Jackson, n'échappe pas à cette règle. C'est une véritable promenade avec Donald Duck dans Hollywood qui permet de voir les différentes vedettes de l'époque caricaturées :
Katherine Hepburn, les Marx Brothers, W. C. Fields, Charles Laughton, Spencer Tracy, Laurel et Hardy, Edward G. Robinson, Clark Gable, Fred Astaire, Greta Garbo…
Le « problème », c'est que les personnalités noires, parmi lesquelles
Fats Waller et Cab Calloway
, font l'objet de représentations stéréotypées particulièrement racistes.
A l'époque, cela ne faisait peur à personne. Et encore moins à Cab ou Fats qui ne portèrent jamais plainte contre une telle publicité ! Nominé pour les Oscars dans la catégorie dessin-animé,
« The Mother Goose Goes Hollywood »
s'inclina devant
« Ferdinand le petit taureau ».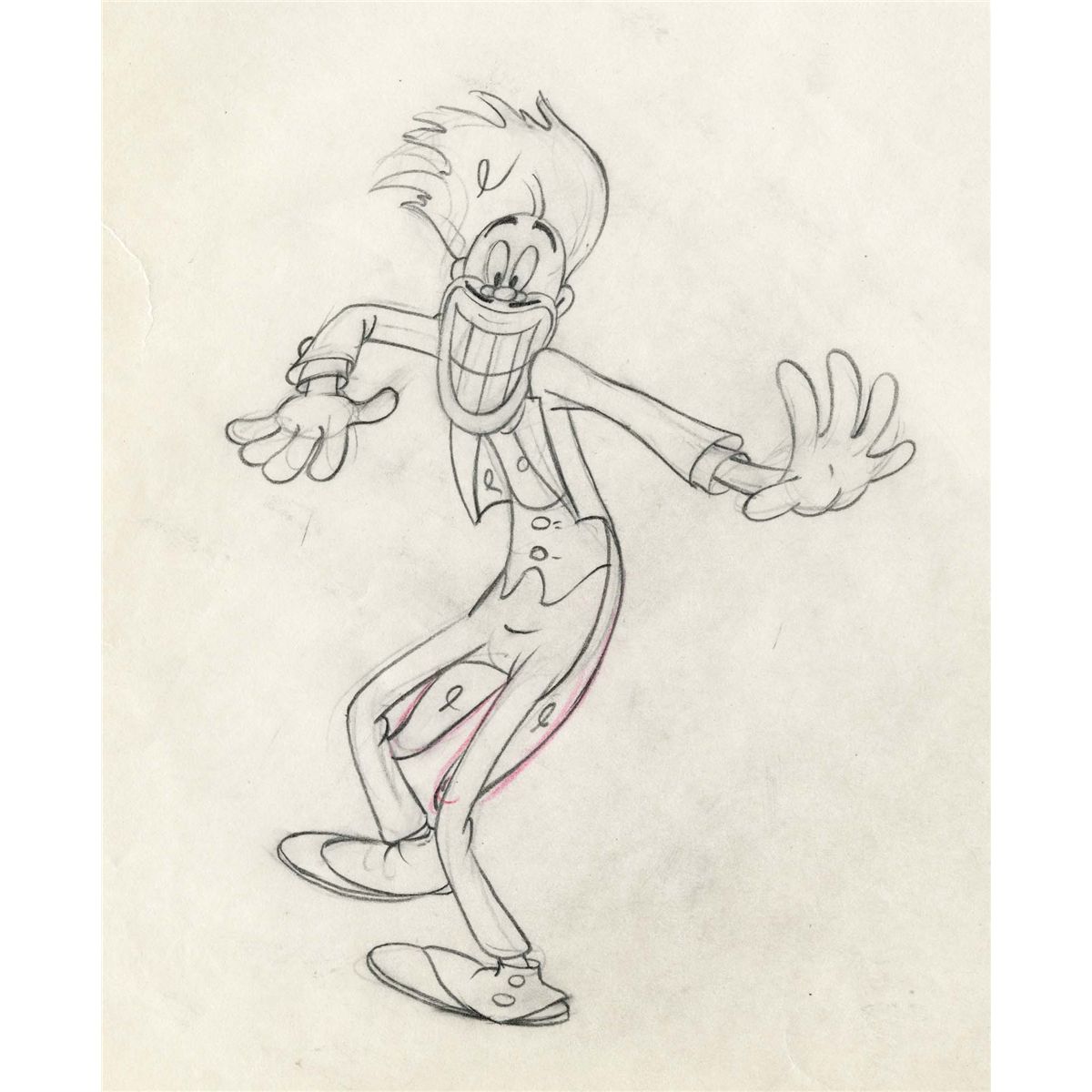 Croquis de story-board avec un Cab en grande forme !

Aujourd'hui, il est quasiment impossible de visionner « The Mother Goose Goes Hollywood » dans son intégralité. Les multiples rééditions en DVD chez Disney ne le proposent pas. A vous de guetter les projections dans les festivals. En attendant, la voici sur YouTube...