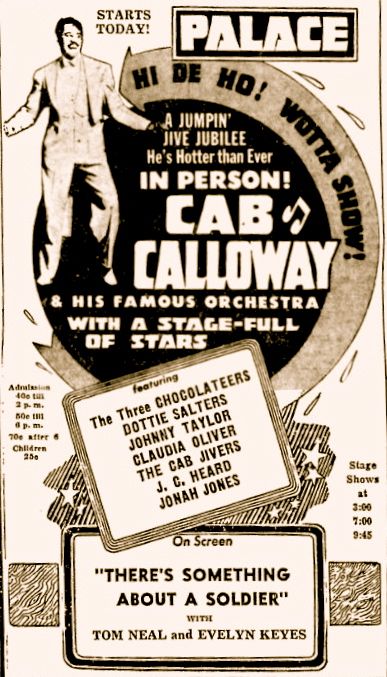 Avec The Three Chocolateers, Dottie Salters, The Cab Jivers, J.C. Heard et Jonah Jones en vedette !
En plus, vous pourrez regarder le film inoubliable "
There's something about a soldier
"
Si vous ratez une séance, ça n'est pas grave : il y a 3 concerts de Cab Calloway par jour : 15h00, 17h00 et 19h45. Ça dure une semaine et c'est à Cleveland !